House Addition, Southwest Harbor, Maine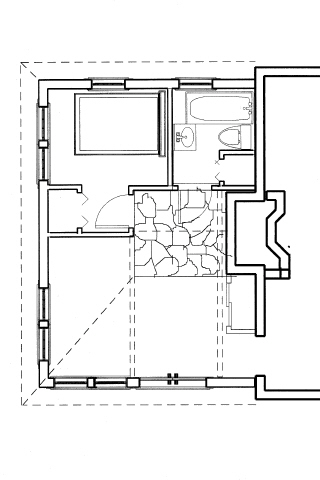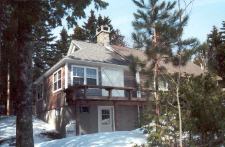 The Need

Add a retreat apartment with:


~Bedroom

~Bath

~Study space
to an existing cape in a private woods setting with a spectacular ocean view.

The addition's dimensions are tightly restricted so as not to destroy a valuable stand of trees.  Though the house is situated on a quintessentially "Maine" site, the owner wanted a "Southwest" feel to it, because of her fond memories of New Mexico.

The Process

Within small dimensions, 16 feet by 22 feet, we laid out an addition that matched its New England cape on the exterior. 

Then we asked, "What says 'Southwest'?"  In this case, clean lines, plaster and stone. 

Since the existing cape had a lovely fireplace and chimney on its exterior, we made it - and the view - the major focuses of the addition.  A special stone floor matching the adjacent stone chimney leads a person into each of the rooms, and a high window in the gable allows light from above to illuminate and emphasize the chimney. 

The Result

A roofline that fits the existing cape while placing light in just the right place in the foyer became a gable roof with a hipped end.

Now, all the ceiling lines within the house draw one' s eye to the foyer and stone chimney.  Well placed windows allow these cozy, intimate rooms to reveal the spectacular ocean view.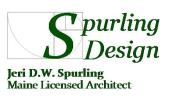 Making Good Architecture Attainable for All